OUR EVENTS
THE NEXT SHOW DETAILS:
THE KODAIKANAL KENNEL ASSOCIATION'S
7 th& 8thAll Breeds Championship Dog Shows This is a Joint Show Along With
THE MADRAS CANINE CLUB
137th& 138thAll Breeds Championship Dog Shows &
THE SALEM ACME KENNEL CLUB
25th & 26thAll Breeds Championship Dog Shows
On 25th & 26th February 2023

JUDGES - BREEDS & SPECIALTY SHOWS
THE KODAIKANAL KENNEL ASSOCIATION
Mr.K.K.Trivedi, India
Ms.Joy McFarlane, South Africa
THE MADRAS CANINE CLUB
Ms.GauriNargolkar, India
Mr.DerrickSeow Nam Soon, Malaysia
THE SALEM ACME KENNEL CLUB
Mr.IstvánOrcsik, Serbia
Mr. Peter Firic, Serbia
KNOW OUR JUDGES:
---
Mr .K.K. Trivedi, India

Fondness for pets came naturally to me from my family. I bought my first dog (a Rampur Hound) when I was around 8yrs old and ever since I have been keeping dogs. After I completed my Post Graduation in Agricultural Sciences I moved to Lucknow and since that time I have been participating in dog shows, earlier as an exhibitor and later as an organiser.

I started with Rampur hounds, my first C.C. winning dog was a Dobermann which was placed in quiet a few line up's as well. Then I moved on to cocker spaniels which gave me a lot of recognition all over India.

I imported a French bulldog (Darnaway Sylver arrow) from Australia in 1994 who not only won several best in shows but also remained undefeated in his breed till the time I stopped taking him to shows. After that I also imported French bull dogs, Min Pin, etc. from Australia, U.S.A and Philippines.

I have bred many Cocker Spaniels, French Bulldog, Rampur Hounds, G.S.D., Dobermann, Smaller Indian Spitz, Pomeranian, Min Pin, Lhasa Apso, Great Dane, etc. Currently I am having several Rampur Hounds, St Bernard, Min Pin and Pomeranian.I have been a member of Oudh Kennel Club since 1975. Since 1986 I am the Secretary of OKC and have been organising OKC Dog Shows ever since without fail.
---
Ms. Joy McFarlane, South Africa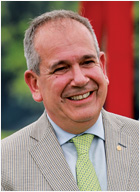 Having grown up with several Working and Herding breeds in a dog-loving home, my preference turned towards Sighthounds. Together with my partner, Elrena Stadler, our Fleetwind Kennels have become well-known and highly appreciated internationally for quality Salukis, Afghan Hounds, and Whippets; proven in the ring through multiple Best in Show awards at Championship and FCI International shows, plus many prestigious 'Top Dog' awards.

Over the years, our Salukis have regularly scored highly in South Africa's ratings systems, frequently finishing as Top Hound and/or within the Top 10 All breeds. Salukis owned and/or bred by us have consistently held the position of #1 Saluki since 2008. As well as importing Salukis and Afghan Hounds from top kennels around the world to improve our lines, our Fleetwind-bred Salukis were and are to be found in Australia, Germany, Ukraine, Dubai, Thailand, Russia, Scotland, Canada, and USA.

Aligned to my formal education and experience, I am intensely involved in Breed Judges' Education and I serve as Curriculum Developer and Examiner of the Judges' Education Council of KUSA. In this capacity, I have been largely instrumental in designing and administering a new curriculum for the training of Breed Judges in South Africa, which was initially launched in July 2013, a review of which was rolled out in 2019. I have authored and illustrated all of the Breed Judges' Education Study Guides in addition to developing and presenting many Breed and General Judging Seminars in my country and abroad. One of my online seminars, "The Rhodesian Ridgeback", is published on the FCI website.

I am a Councillor on the Western Cape Provincial Council – the governing body in our geographical region. I have had extensive experience as a Ring Steward and have served as official KUSA Representative at several shows. I am an FCI-approved All-breeds International Judge, with experience gained in all groups at championship show level, and I can award CACs and CACIBs to all breeds at FCI International shows. My many appointments in South Africa and internationally have also included several Breed Specialties, namely Saluki (x3), Afghan Hound (x2), Bouvier des Flandres, Australian Shepherd, Boxer, Pembroke Welsh Corgi, White Swiss Shepherd Dog, Pekingese, American Staffordshire Terrier, Cavalier King Charles Spaniel, Standard & Miniature Schnauzer, Bearded Collie, Shetland Sheepdog, and Staffordshire Bull Terrier. I have also been honoured to judge several Sighthound Specialties abroad. I have served as Best in Show Judge many times, including the Hobart Royal and several prestigious 'Top Dog' events. I have been extremely fortunate to have judged extensively at All-breeds and Specialty shows in Australia, Canada, India, Namibia, Denmark, Sweden, Finland, New Zealand, Brazil, Switzerland Russia, China, Bahrain, and Thailand.

I find judging to be the most fulfilling experience that tops all previous dogrelated experiences throughout my life.
---
Ms. Gauri Nagolkar, India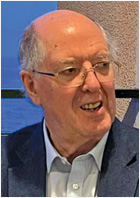 GauriNargolkar, was born and raised in Pune, India. An ardent animal lover, she has been involved with Great Danes since 1985 and has been breeding under the "Danehills" prefix. Showing dogs since the young age of 13, she has handled many of her dogs to top honours over the years.

HGauri has bred 95 plus champions, primarily in Danes, and also GSDs, Labradors, Boxers and Beagles. The Dane champions include American, Philippines and Canadian champions and grand champions. Apart from winning multiple Danes of the Year in India, international awards with Danes co bred with the famous MsFrancette Lass of Lagarada kennels - USA, include winning Best Puppy Bitch, Reserve Winners Bitch at the prestigious Great Dane Club of America's National Show in USA, the No.1 Owner Handled Dane in the USA in 2015 and Top 20 placements in the GDCA rankings, USA for two consecutive years. Gauri is the first lady in India to qualify as a Breed Specialist judge and is licensed to judge all breeds by the KCI.

Gauri Nargolkar has been a keen sports person competing in tennis and basketball. A computer science graduate, she is a partner in a successful catering firm and a pet nutrition and wellness products business. She is a certified raw dog food, pet food and an advanced canine nutrition specialist.
---
Mr. Derrick Seow Nam Soon, Malaysia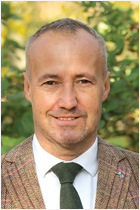 Mr. Derrick is the current Vice President of The Malaysia Kennel Association and holds the Director of Finance portfolio.

He started showing and breeding dogs in the 1990's and over the years have shown and bred Bullmastiff, Boston Terriers, Chihuahua, Siberian Husky and Cavalier King Charles Spaniel(CKCS). He holds the distinction of being the top CKCS breeder in Malaysia and is regarded as a CKCS as well as Toy specialist. Having judged CKCS speciality shows in Australia.

JUDGING QUALIFICATIONS:
Mr. Derrick started judging exams and practical training in 2002 and obtained All Breed Status in 2013. FCI Judge No. 19065

JUDGING EXPERIENCE:
Mr. Derrick have judged at numerous All Breeds Championship shows in several countries and this include the following :-

AUSTRALIA , BRAZIL, CANADA, CHINA, ESTONIA, INDIA, INDONESIA, JAPAN, NEW ZEALAND, THE PHILIPPINES, RUSSIA, SINGAPORE, SOUTH AFRICA, SOUTH KOREA, SRI LANKA, TAIWAN, THAILAND, URUGUAY, VIETNAM

He also had the privilege and honour to judge at the following Specialty shows :- 1) Australia Queensland CKCS Club Specialty Show in 2010 2) Australia Tasmania CKCS Club Specialty Show in 2016 3) The Min.Pinchers, Chihuahua, Specialty Show in Philippines in 2014 4) The Dobermann Specialty Show in Philippines in 2014. 5) The French Bulldog Specialty Show in Taiwan in 2015 6) The Labrador Specialty Show in Dehraduan, India in 2015. 7) Russia Champion of Champions (Golden Collar) Moscow 2016 8) The Boston Terrier Specialty Show in NSW, Australia in 2016 9) The Greater Mid-Ontario Dobermann Fanciers Specialty Show in Canada in 2019 10) The Great Dane Club of NSW, Australia in 2022 and The Labrador and Rottweiler Specialty Shows in Lucknow, India in 2022
---
Mr. István Orcsik, Serbia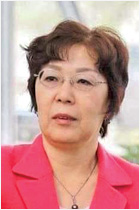 I am István Orcsik, international all round judge from Serbia.

Already when I was a child the St. Bernard dog grew close to my heart and there was no doubt that one day I would became breeder of St. Bernard dogs. It has been like this for last 35 years. In 1996, my kennel was registered in the FCI under the name "von der Borisev". I managed to breed many beautiful dogs and achieved success on the national and international shows. I am proud of the many titles of my young and adult champions, but I also had many international champions.

In 2000 I won the European winner in Poznan with a beautiful young long-haired dog and in 2004 I won the WUSB winner in Ostrihom with a short- haired champion female! At that time, I also decided to start training as a judge and passed the exams the following year. So far I have judged in many European countries and also in America - in Atlanta. I would like to thank my family and the Serbian Kennel Club for their support. I will try to pass on the maximum of my knowledge at dog shows in the future.
---
Mr. Peter Firic, Serbia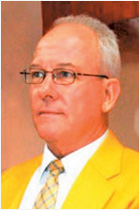 He was born in 1959 in Milesevo - the town of Drljan in Serbia, the former Yugoslavia. The love for dogs (German shepherds) appears at an early age, at the age of twelve I bought my first GSD puppy. I started cynology in 1973. First exhibited in 1978 in Bačka Topola Kennel registered with the International Kennel Federation - FCI in 1988 as "Vom Haus Mileševac" and several top dogs were bred under the name of the kennel. They won the highest awards in the country and the world, and several other countries around the world. The judge's licence I got in 2002 - as part of the FCI German Shepherd Group and later I become an All Round Judge!

Judging career : Judged in the country and abroad more specialized - National champion for German shepherd judged.

Federal and international exhibitions. In 2013 the "Kinološko predzujeno Mileševo" was founded, of which I am the President I received domestic and foreign awards for the improvement of cynology for professional work under the auspices of the Cynological Association of Serbia. I have been the President of the German Shepherd Club since 2007 and cultivation (kerung) 2017 Member of the KSS Management Board.